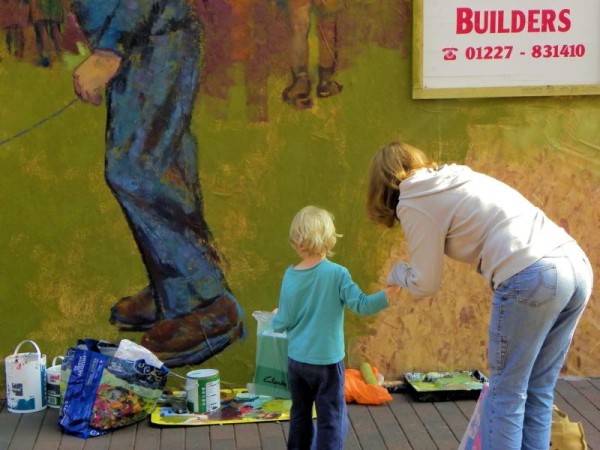 High Street Art.

The beginning of the lastest street painting
by Penny Bearman
September 18th 2009. Photographed by the eminent photographic artist Harold Chapman.
The picture depicts a moment where a child having just been to the shoe-shop remarks to Mum, "look a big shoe!"
The painting is on a hoarding of a boarded-up pub in Deal High Street, and is designed to make the rapid change of ownership of commercial properties during the economic downturn more positive creatively and less painful on the eye. Part of the "Spirit of Deal" project.