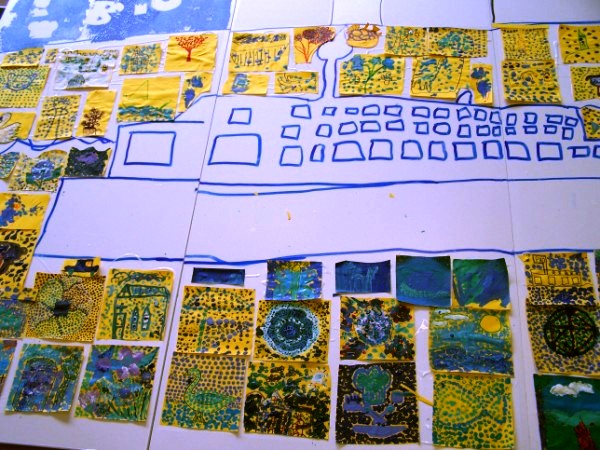 Pass the Passion!
Dover Extended Schools are hosting this project celebrating the 2012 Olympics.
This page shows the development of a mural to be exhibited in several towns locally before being displayed permanently at De Bradelei Wharf, on Dovers front. >>
The photo above shows the mural after the first art workshop on tuesday 21st July 2009 at River School. It has been solely designed and painted by children, watch this page for its progress over the week...


scroll right for next picture...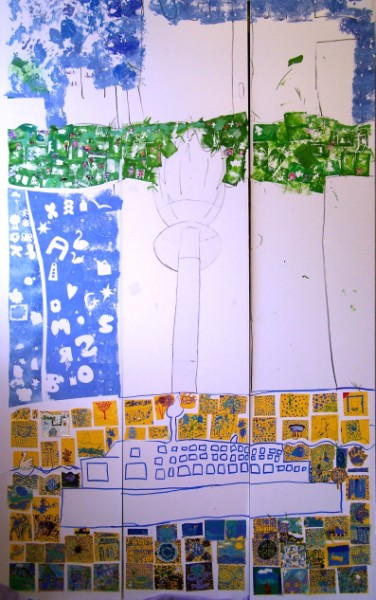 Day 2, Wednesday 22nd July
at Cross Links Dover...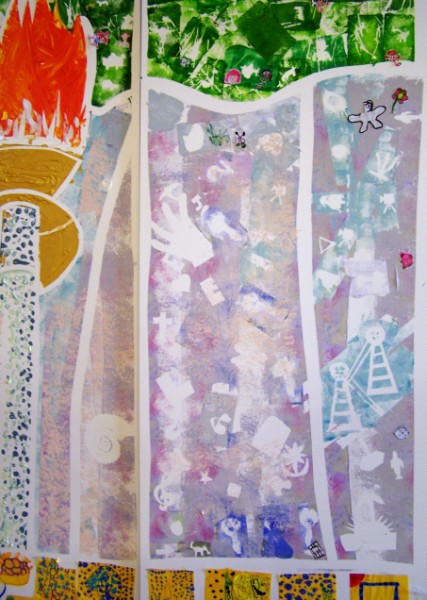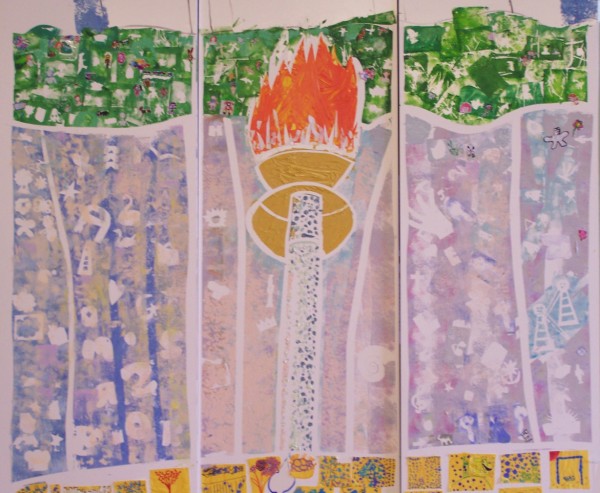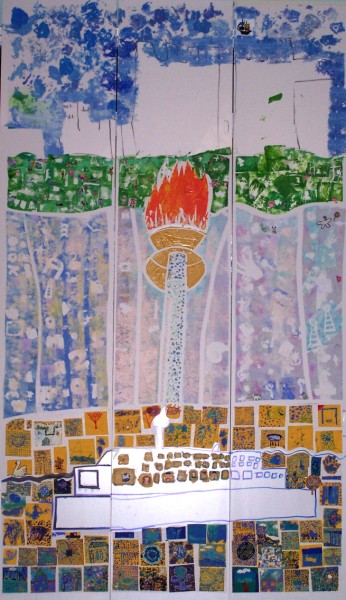 Below and Right:
24th July after Warden House School Workshop!
One more Painting session next friday before the mural will be finished -watch this space!
Note: this page is very very wide keep scrolling
to the right >>
to see the development of the painting.....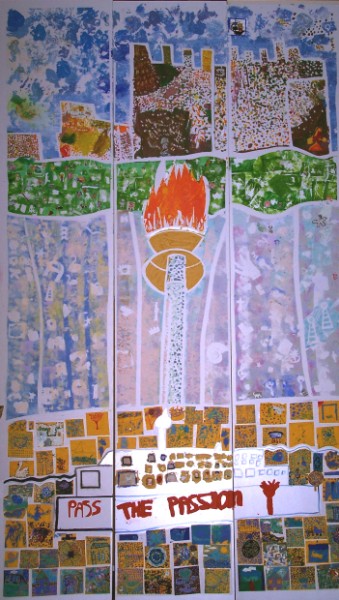 On the right: today at the Picnic in the Park
( 31st July 2009)
in Connaught Park in Dover, children painted the castle and added the words.

The mural is near completion now, only the removal of the masking polythene, and adding the lines around the boat and it will be ready for laminating!