Penny Bearman Paintings 2016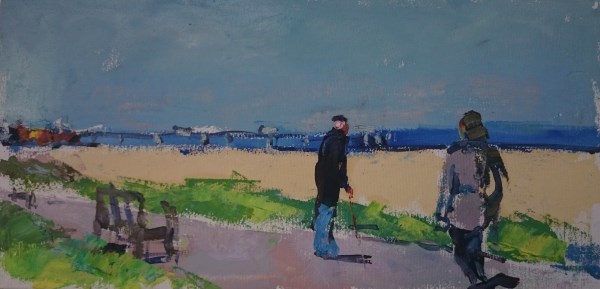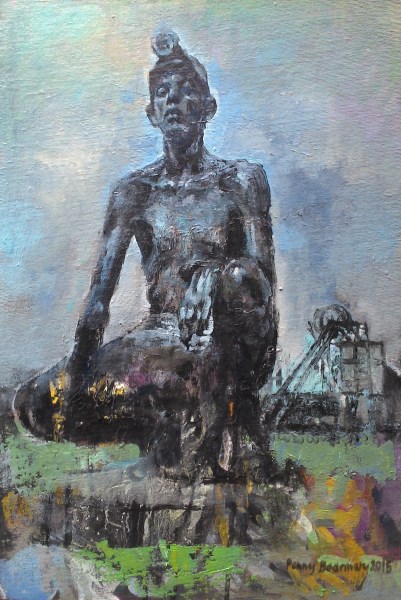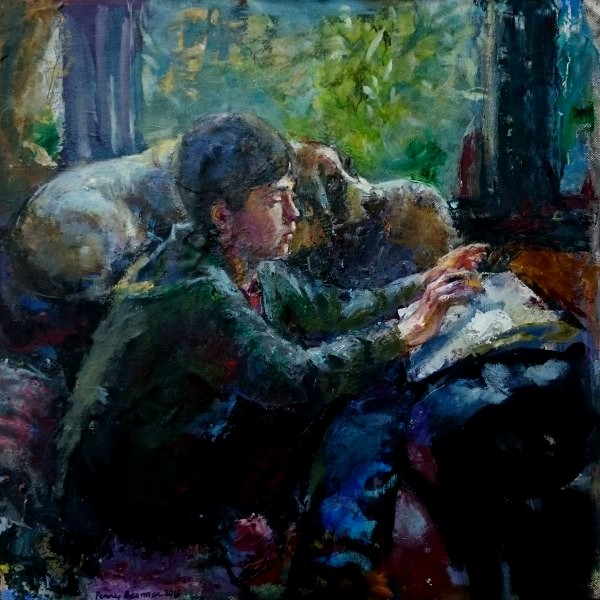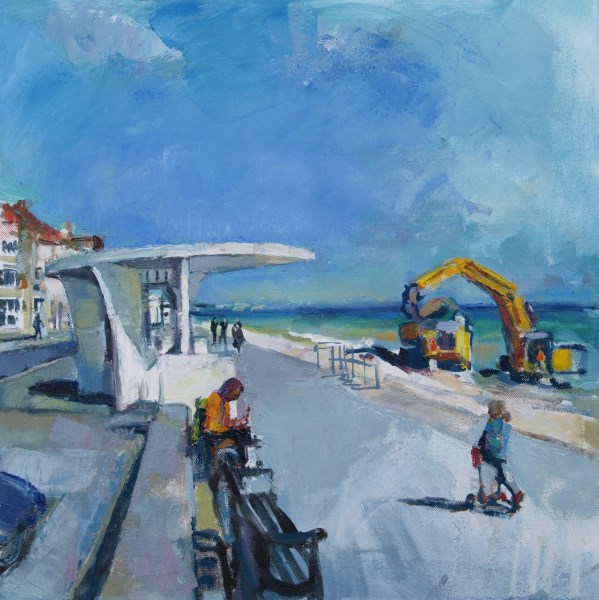 Figure Study -Jacob- 20"X20" click image for larger view
This Seafront panorama (left)
has been repainted, adjusting the colour to the recent sea's extra-ordinary brown, and getting rid of the ice-cream-eating couple, see final painting above:
RECENTLY SOLD: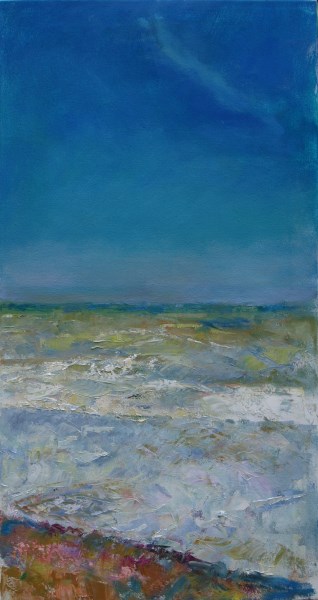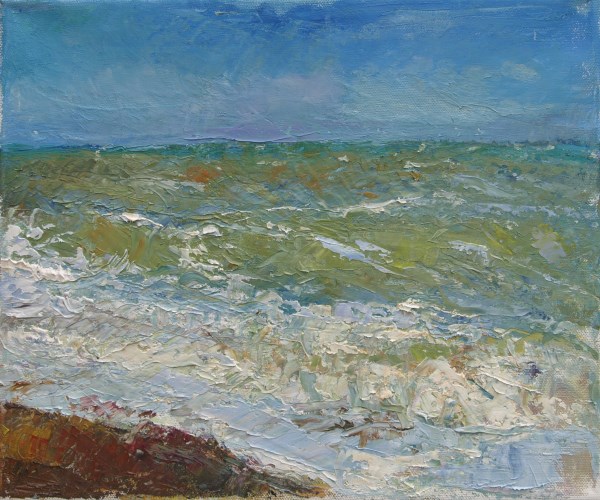 The wild sea far left sparked a current obsession with the sea, next being the 10"x 12" study on the right, followed closely with the double square on the left. This painting can be seen at the SEAS Open studio preview exhibition.during June 2016.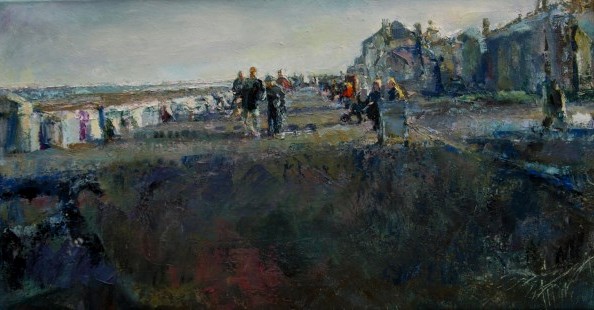 The two paintings
(on the right, above and below)
depict Deal Seafront from the entrance to the pier, looking North, above, and looking South, below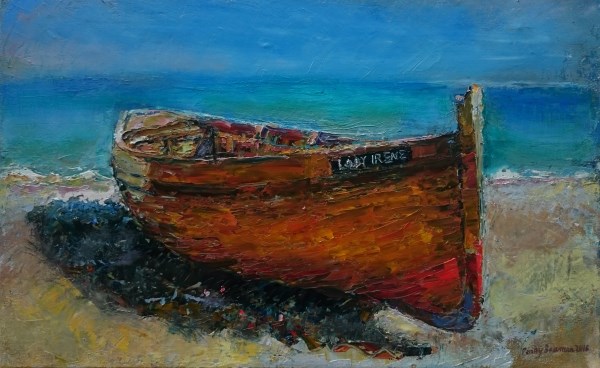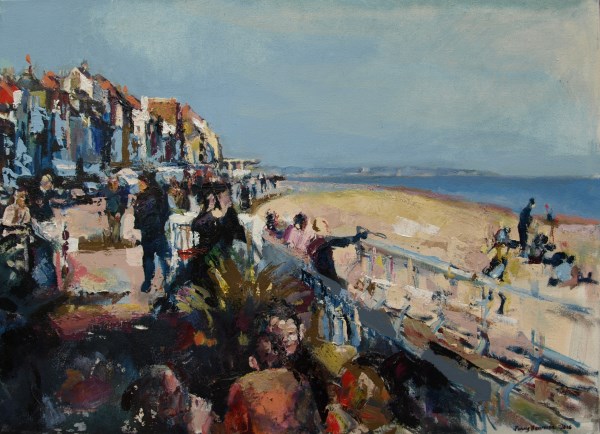 Deal Seafront from Royal Hotel 2016 Oil on canvas 22"X30" click for larger view...