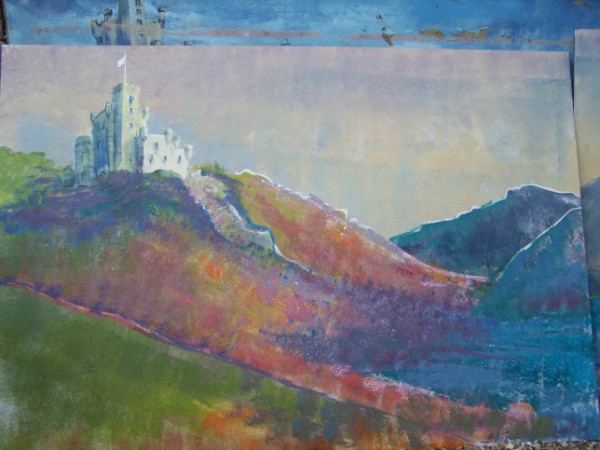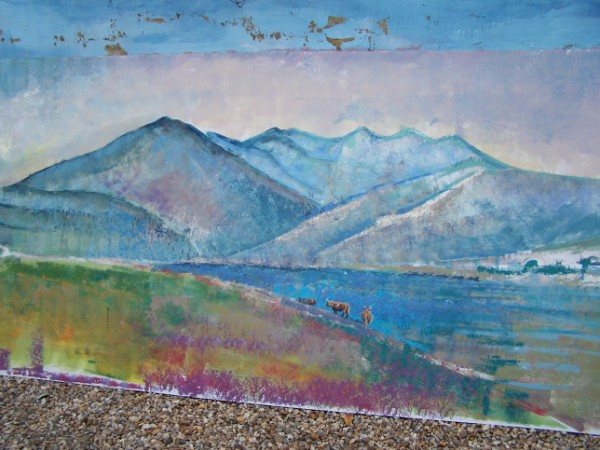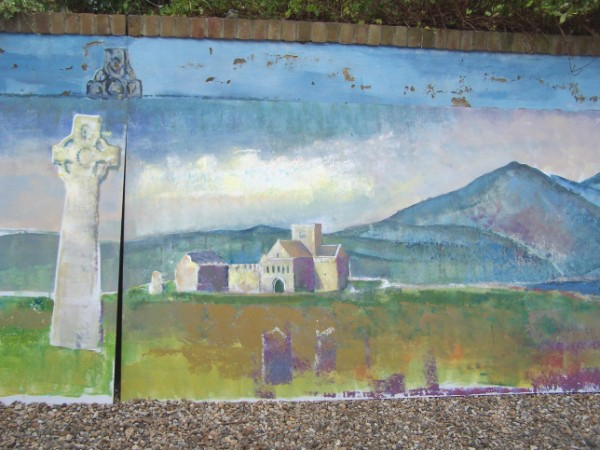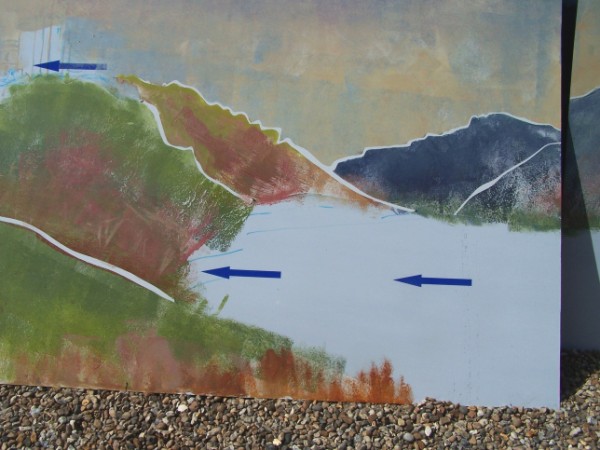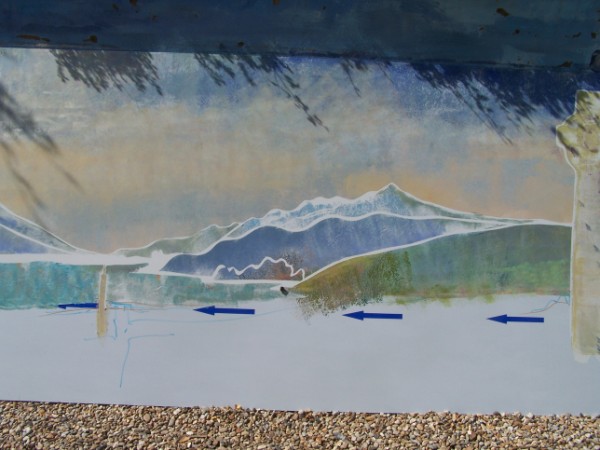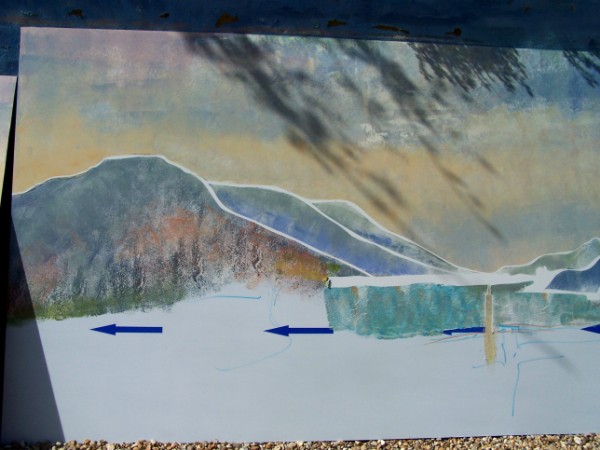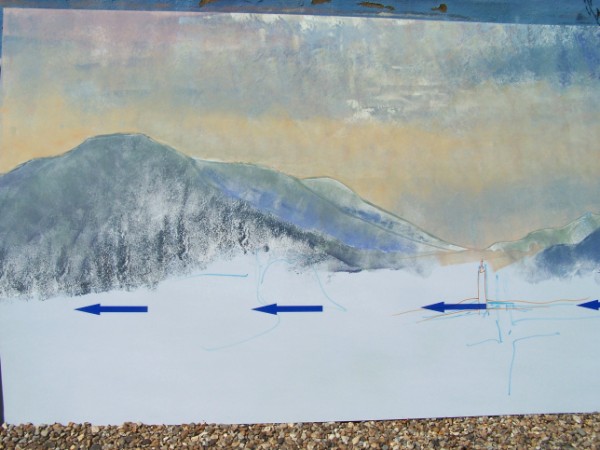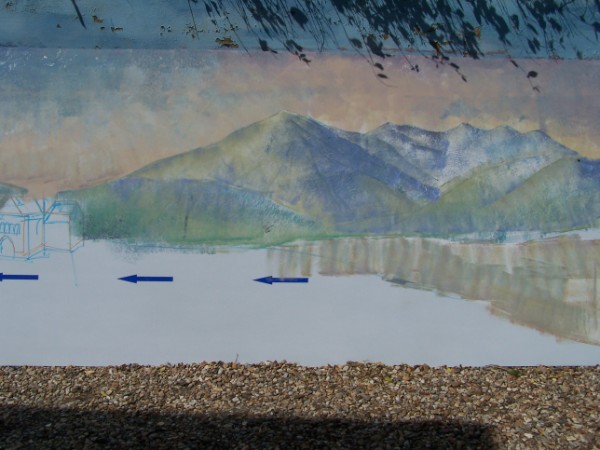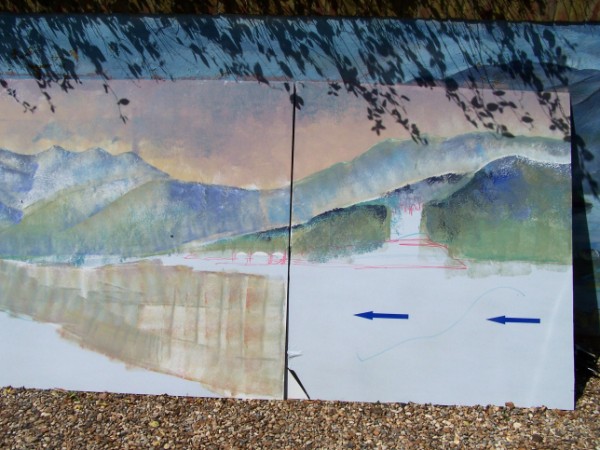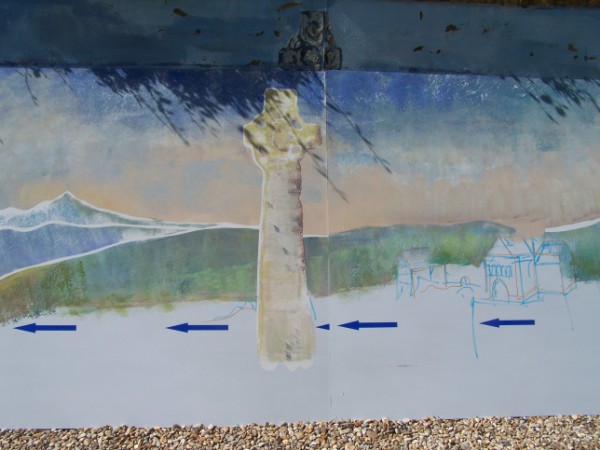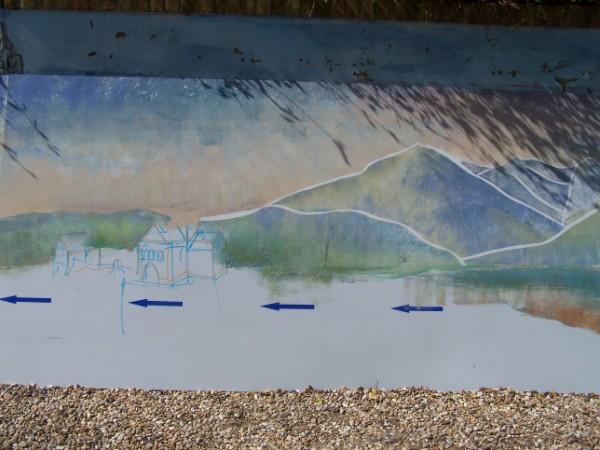 Scotland panorama
A reworking of a mural I painted 6 years ago, the pictures show progress from its start on August 13th 2009
Day 2, August 14th 2009
The mural is 5ft tall and is painted on laminated aluminium. The drawing has been masked out while the basic colours are put on with rollers.
The main features of the landscape have been masked out while the background is painted. This cross at Iona Abbey is the first feature to be peeled and painted..
Scroll down for
pictures of the mural developing...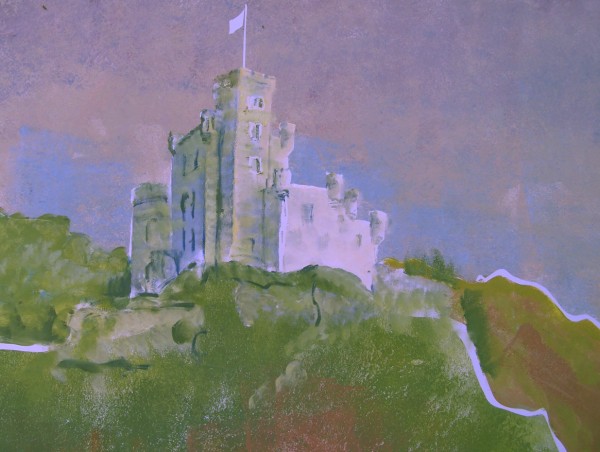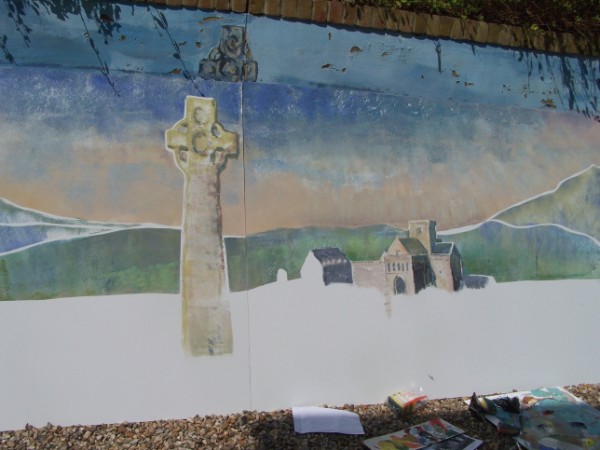 Monday 17th August 2009, working on architectural details, painting with oils over an acrylic base....
â
Friday 21st August, after wind blew the mural over yesterday! see below....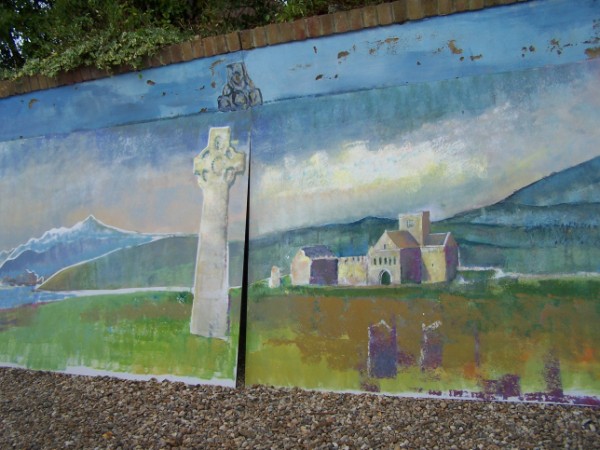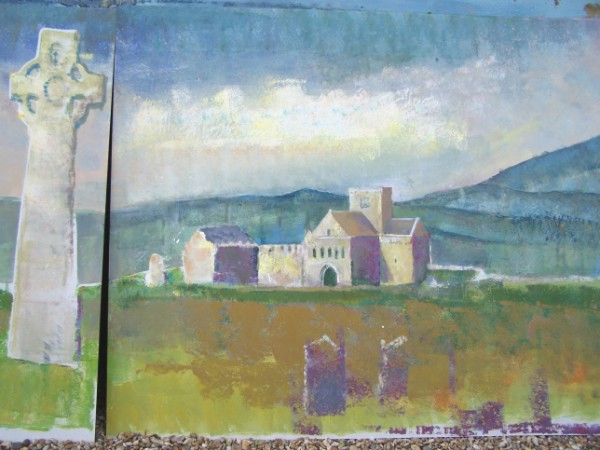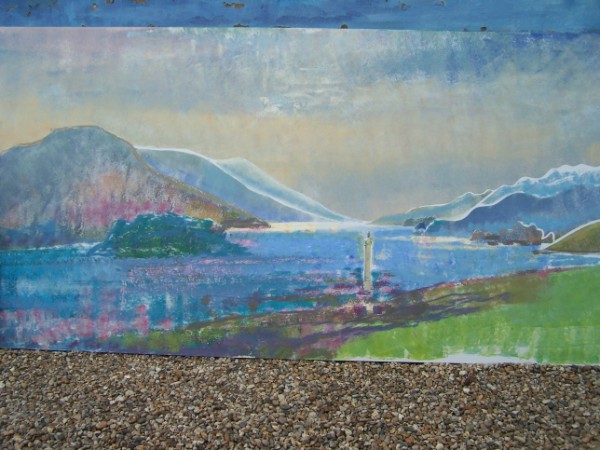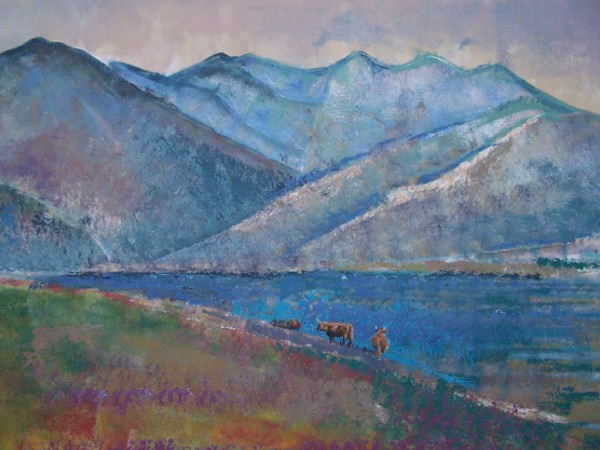 Great new light box show: click pictures below for show of Scotland Panorama detail....