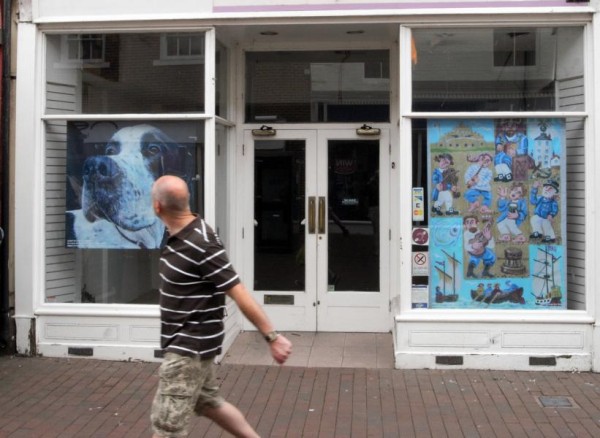 The Spirit of Deal
shop window project 2009
Harold Chapman took these pictures capturing the artwork of:
John Corley's stained glass panel from Ash Church, East Kent,
Harold Chapman's Eggs, Tiffany Durling's dog, and Alan Davis block print.

The artwork was printed onto canvas banners to create a large scale exhibition of artworks in empty shop windows in Deal High Street.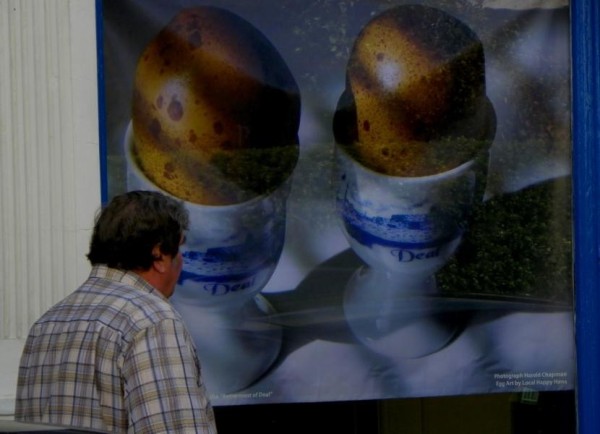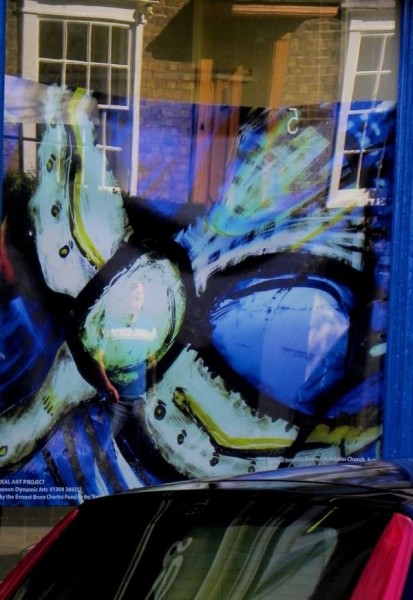 The Spirit of Deal project was created in collaboration between Penny Bearman of Loose Cannon Dynamic Arts and The Prosperity Network.
The banners were funded by the Sir Ernest Bruce Charles Charity, administrated by Dover District Council.