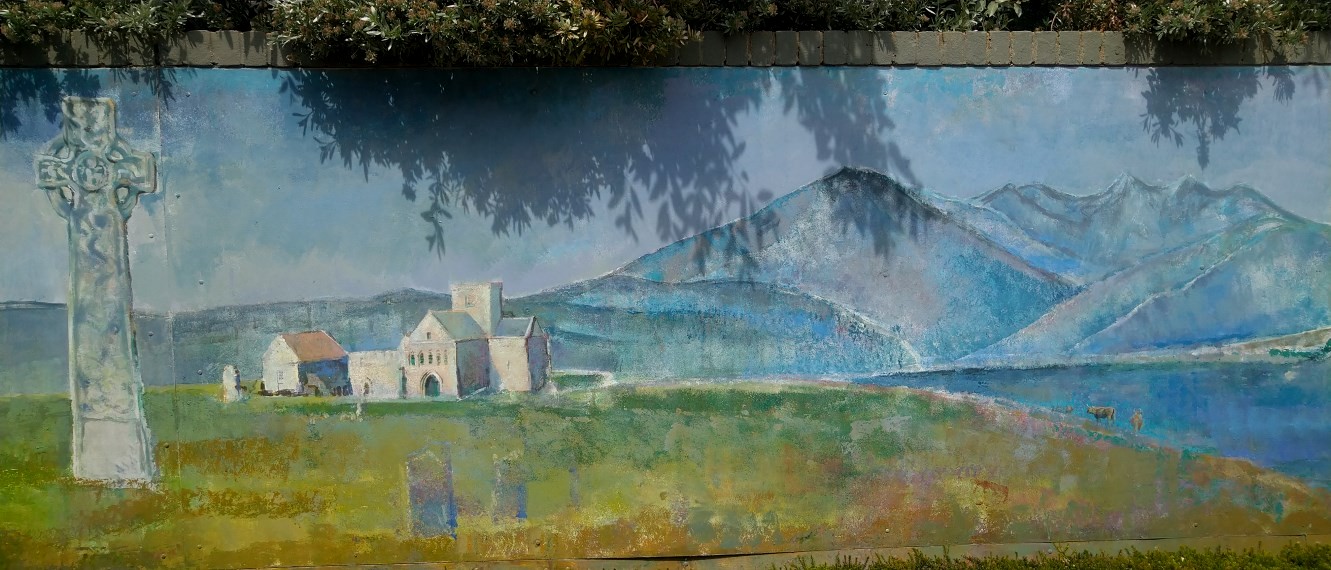 Scotland Mural by Artist Penny Bearman
in a garden in Ash Kent
click
to see mural under construction.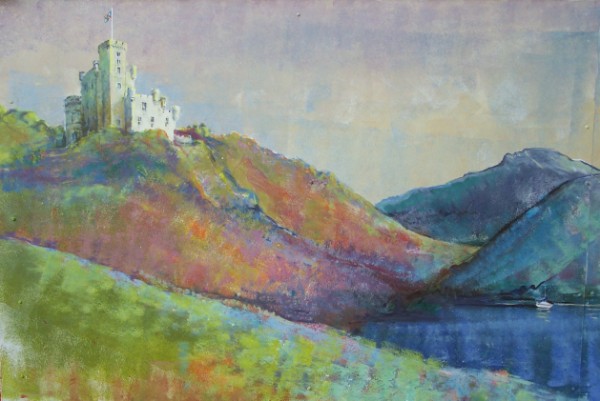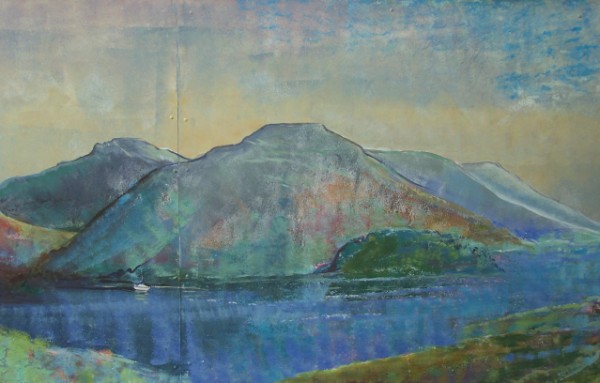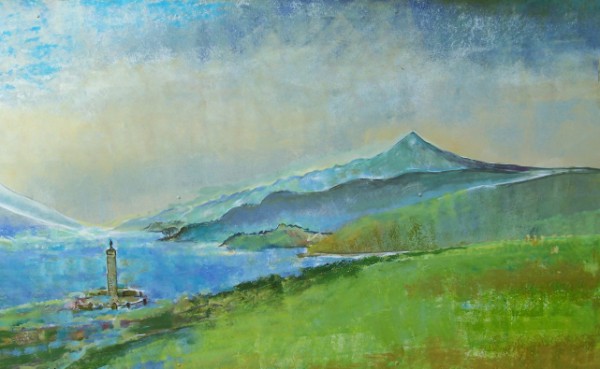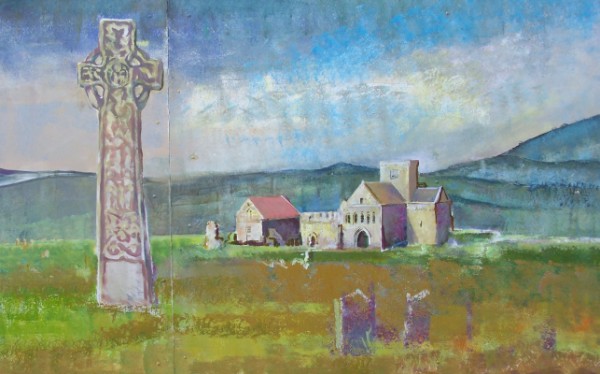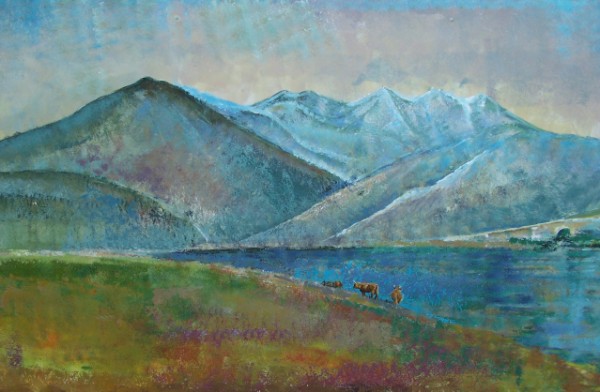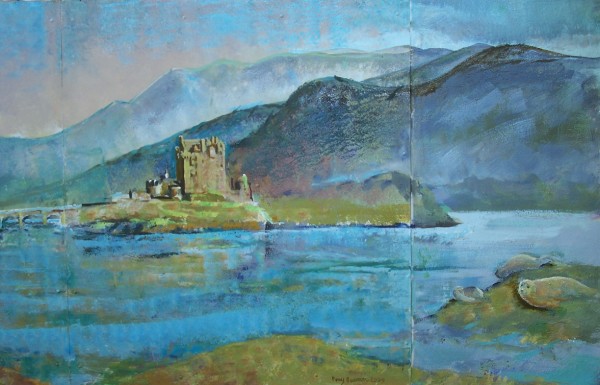 Click images below for light box show!
1. Dunvegan Castle, Isle of Skye, seat of the clan Macleod.
2. Macleod's Tables, flat topped mountains on Isle of Skye.
3.Glenfinnan and Bonny Prince Charlie with Mount Schiehallion.
4.St.Martin's Cross and Iona Abbey.
5.The Five Sisters of Kintail.
6.Eilean Donan Castle.
These photos were taken in June 2020 during a mural refurbishment and revarnish